NEWS FLASH
PLEASE NOTE YOU DO NOT NEED TO BE A MEMBER TO FISH MENARDS PLUS YOU CAN BOOK A SWIM OF YOUR CHOICE
AVAILABLE SWIMS 1 to 15 TO BOOK DECEMBER
UPDATED DAILY (Updated 3.12.23)
WEEKEND FRIDAY 8th. All Swims Available Except 9 Single.
WEEKEND FRIDAY 16th. All Swims Available.
WEEKEND FRIIDAY 22nd. All swims Available Except 9 Single
WEEKEND FRIDAY 29th. All Swims Available Except 1 Single.
Always Plenty of Swims Available to Book Weekdays
CALL ON 01403 243213 TO BOOK (Deposit Required).
To See Pictures of all our Swims Go to Lake Swim Pictures Page from "Lake Swim Pictures" Link Below Or Main Menu Above.
OPENING TIMES
SUMMER 8am to 8 pm
WINTER 8.00 am to 7 pm
HOLIDAYS AT MENARDS 2023/24
With Autumn/Winter Here it would be a good time to choose your favourite Swims and Book a preplanned 5 or 7 Night Holiday or 3 Night Break.
HOLIDAY SPECIAL
FIVE NIGHT SPECIAL WEEKDAYS ONLY SUNDAY P.M. to FRIDAY P.M. £150.00
NON MEMBERS WELCOME
AVAILABLE NOW AND BOOK YOUR FAVOURITE SWIMS 01403243213.
STANDARD HOLIDAYS (Book from any Start day except Saturdays)
NON MEMBERS WELCOME
3 Nights £115
5 Nights £175
7 Nights £245
Includes Booking your Favourite Swim, Heated Toilet and Shower Block with Microwave and Charging Points foc.
Thai, Indian, Chinese, Pitza, Kebab etc Food from Local Take Aways Deilivered to our Car Park.
To Book Please Contact Paul on 01403 243213 Holidays can be booked from any Start day except Saturdays.
A Deposit is Required to Secure.
FOR UP TO DATE NEWS CATCHES PICTURES ETC VISIT OUR MENARDS CARP FISHERY FACEBOOK PAGE.
LINK: https://www.facebook.com/people/Menards-Carp-Fishery/100064364242754/
Fish Care
Off the ground cradles Only 115cm long x 70cm wide x 35cm deep. No Exceptions,thank you.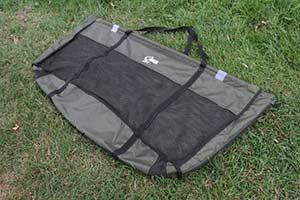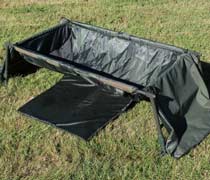 Recommended: Nash XL, Avid XL and the new Sonic XL in stock.
Cradles and weigh slings available to hire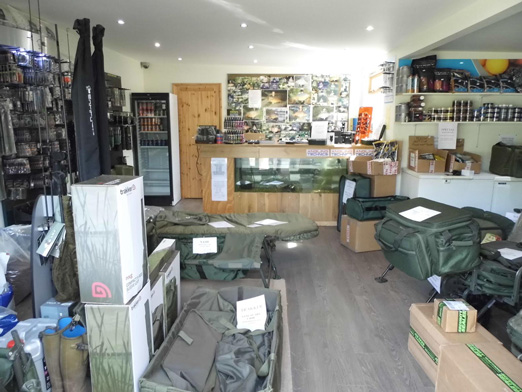 TACKLE AND BAIT SHOP
A comprehensive range of KORDA and NASH end tackle.
A2 Baits,Parker Baits,Proper Carp Baits,Sticky and Mainline Baits.
Wafters and Pops to match.
House Pellet 6mm just £4.00/Kilo (The pellet they are fed on)
Proper Carp Baits and Mainline Multi Stim Power Partcle 3kg Jars.
Trakker and Sonic Cradles,Floatation Weigh Slings,nets and Lots More.
DESCRIPTION.
Nestled on the outskirts of St Leonards Forest, Horsham, Menards Carp Fishery has flourished into a very mature and stunning venue. Menards was born in the late 90's. Constructed on a 10 acre plot , since then many changes have been made and the lake has been joined to the stock ponds and enlarged considerably resulting in a very unique looking fishery packed with features. Carpy overhangs are in abundance as well as 5 islands, lily pads, bays, bars and plateaus with variable depths to 12 feet. ONLY 14 SWIMS (9 singles and 5 doubles)
We apply careful stock management at Menards and benefit from a variety of different strains. We now have a stock to be proud of. A large proportion of our fish were born here and the best of which are reaching in excess of 40lbs. These young fish have complimented our original stock and in some cases have surpassed them in weight. Every year we see more and more fish topping the 30lb mark. We aim to continue in the same way for the future to see out the true potential
Day and night sessions are available for All by booking only. Holiday bookings are also available. The fishery is open 365 days a year, please see rules, fees and the holidays pages for more information. The venue is a very unique looking fishery packed with features, with carpy overhangs in abundance as well as 5 islands, lily pads, bays, bars and plateaus with variable depths to 12 feet and only 14 swims, 5 doubles and 9 singles available
The setting is extremely tranquil, surrounded by mature oak trees. The lake is well maintained and complimented by gravel pathways and wood chipped swims. There are good facilities on site with flushing toilets, a wet room shower, tackle and bait shop with microwave and charging facilitys, take aways delivered to the car park from nearby Horsham Town.
Detailed feature and depth contour map of Menards at

---
Facilities
6 acre lake
Picturesque Private and secure
Food deliveries to Car Park
On site tackle and bait shop
A2 Baits,Parker Baits,Proper Carp Baits,Sticky and Mainline Baits Stockist.
Mirrors and Commons to 40.08 lbs
Toilet and shower facilities
Fantastic holiday venue