Unfortunately there are a few anglers who do not have the correct safety equipment for our beautiful fish. (cradle, net, weigh sling, clinic) please read our rules thoroughly to save any embarrassment as no exceptions will be made. Thank you.
PLEASE NOTE OFF THE GROUND XL CRADLES WITH LEGS REQUIRED 115cm long x 70cm wide x 35cm deep.Please measure before booking.If you arrive with undersize Equipment you will not be allowed to fish.Thank you.
The management does not except any liability for loss or damage.
10 mph speed limit on track leading to fishery
Bookings with Paul 01403243213 Full Payment Required Up Front to secure your specific swim and booking.(Card payment Cash or Bank Transfer) No Refunds Given we will move your booking forward for a legitimate reason.ie Covid-19.
Off the ground cradles Only 115cm long x 70cm wide x 35cm deep, Min Size no exceptions.
Recommended: nash monster, avid XL and the new ngt euro in stock.
Cradles available to hire.
42″ wide landing net including length of arms , preferably bigger
Weigh slings required 115cm wide
Micro barbed hooks only (not barbed or barbless)in stock in our shop
No braided main line, except marker/spod rods
12lb min breaking strain main line
No lead core,non stretch leaders or naked line. Tubing or korda safe zone leaders must be used.
No fixed rigs
One set of safety equipment(cradle,net,sling,clinic) is sufficient in our double swims with the exception of swim 2 (two sets will be required) Two separate swims in a Double.
No sacking of fish at any time
No nuts or pulses of any kind.Hemp maize corn ok if shop bought in sealed containers.(no home cooked particle)maggots can be used in winter until further notice.Nov to feb.
Rubbish Bin in the car park provided now, due to certain individuals dumping their own rubbish down our beautiful track leading to the car park.! Your own rubbish should really be taken home and disposed of, Thank You.
No loud music or shouting across the lake.
Do not move swims during your session without speaking with paul first
If anyone is seen standing whilst holding a fish, they will be asked to leave immediately wthh no refund.!
No bright lights across the lake.
No children at any time
Elevated bbq's are permitted please dispose of ashes in a rubbish bag
Rods not to be left unattended at any time.
Please pay for your tickets when you book.
Bait boats welcome, please use within your designated swim area
No dogs.
No tents only bivies
All spectators must leave fishery by 6 pm sharp or you will be locked in.!
Lady non fishing guests overnight tariff £5.00
Indian kebab pitza and chinese all delivered to the gates. Please give mobile number.
When returning fish after capture, please support the fish in the water giving it plenty of time to recover before releasing
When photographing fish, support the fish over a large cradle,kneel and never stand up with fish.
When moving the fish use a landing net or zipped up weigh sling and never carry the fish unsupported even for short distances.
When using the boat to unsnag fish, please wear life jacket provided.Enjoy your stay with us.
Fish Care
Please make sure that when you fish at menards, that your landing net, way sling, unhooking cradle and anything else that will be in contact with the fish is thoroughly dipped every time(located in the car park) for 10 minutes, so as not to spread diseases. Also make sure you have in your possession antiseptic such as clinic to treat hook holds and any other damage. Failure to do this will result in a ban.thank you.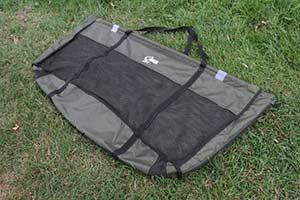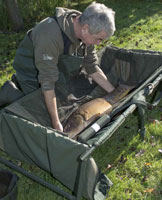 Gates are shut from 6pm to 9am.
Later admittance can be arranged with paul.
Predator rules to be read in conjunction with main fishery rules
Predator fishing is only allowed in the winter months 1st nov through to the end of feb
Static fishing only from the 15 swims available
Anyone who has not fished for pike before or who is under the age of 15 will not be allowed to fish unless supervised by an experienced adult
Dead baits only i.e. sprat/mackerel
Live bait and freshly killed dead baits must not be brought onto the fishery. Anyone found doing so will be prosecuted for illegal fish movements and not welcomed back
You must be in possession of suitable tackle i.e. carp or pike rods. Sea tackle is not permitted
You must have the correct unhooking cradle and a specimen landing net,as per main fishery rules
You must use a recognised wire trace system
Only 1 or 2 hook rigs are allowed. When using double hook rigs,the hooks should not be more than 3″ apart and no larger than size 6
All hooks must be barbless and not larger than size 6
No spinners or plugs
This venue operates an immediate strike rule, delay in striking will only guarantee you a deep hooked fish
If a fish is deep hooked,hold the fish in the water in a landing net and seek help.Do not prod about as this will kill the fish
Never weigh or lift a fish by the gills
When moving the fish use a landing net or zipped up weigh sling and never carry the fish unsupported even for short distances
When photographing fish, support the fish over a cradle, kneel and never stand up with fish
When returning fish after capture, please support the fish in the water giving it plenty of time to recover before releasing
If any of these rules are broken you will be asked to leave without a refund. Further action may be taken
The management accepts no responsibility for loss or damage
Enjoy your stay with us… paul